Welcome to The Patrol Challenge!
Open to All Scouts in Southern California
The Patrol Challenge IS a contest, but that is a minor aspect.
The main aspect is what a Scout will learn from the program. The focus is on learning and having fun!
---
The Patrol Challenge is a three pronged event consisting of...
A Photo Safari - Scavenger Hunt - Unique Activities you won't find anywhere else! 
The Patrol Challenge is designed for the following groups...
Girl Scout Brownies - Juniors - Cadettes - Seniors and Ambassadors
Scouts BSA Wolves - Bears - Webelos - Arrow of Light Scouts - Troops and Venture Crews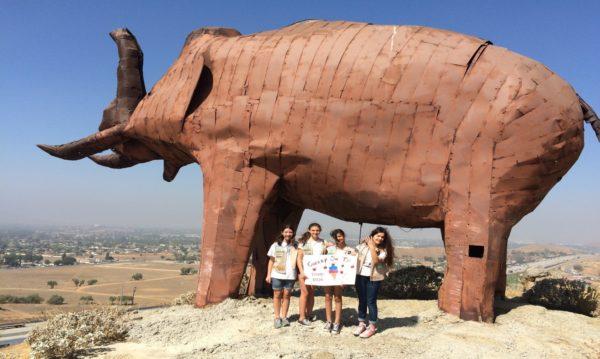 Teams are made up of independent Patrols of 3-8 Scouts. The playing field is Los Angeles, Ventura, San Bernardino, Riverside and Orange Counties. You can explore to the outer limits or you can stay in your backyard or anywhere in between – YOU DECIDE what you want to do and where you want to go.
How does The Patrol Challenge work?
---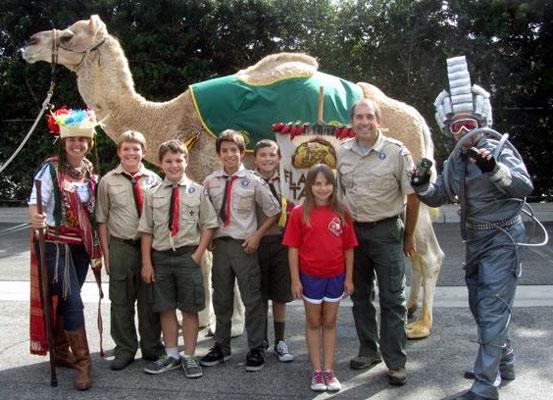 The Scouts are given a list of clues to figure out, then they decide where to go and what to do. Photos are taken at the Photo Safari locations, Scavenger Hunt Items are collected and Unique Activities are completed. An example of Unique Activities are videoing a commercial about the Patrol Challenge, making a boat out of cardboard or bottles for their Adult Leader to row, or make cookies and bring them to a Fire or Police Station. We are constantly amazed at the creativity of the Scouts. You can see some of the commercials they created at our Patrol Challenge Facebook Page. Final clues are given to the Scouts in October. But select Early Bonus Clues are available every month starting in June. Many Troops, Packs & Crews use these as their activity for the months leading up to the challenge.
Is The Patrol Challenge a competition?
---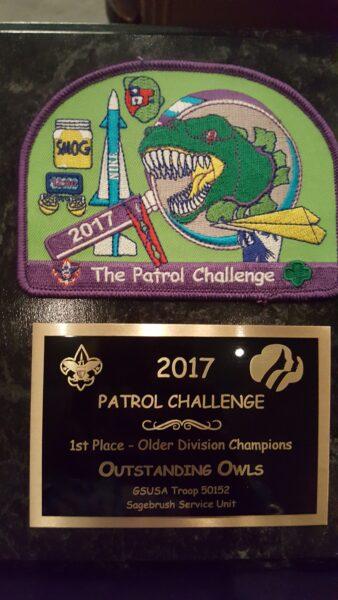 Everything is done for points. The Patrols usually do a combination of Photo Safari, Scavenger Hunt, and Activities. But if you want to only work on clues from one or two categories, that's totally fine, the PC has tremendous flexibility. After all photos are taken, items are collected and activities are done the Patrols turn in everything to one central location on Sunday to end the event. It's a festive carnival type atmosphere where Scouts can show off their treasures and swap stories of their weekend adventures. Awards, ribbons, patches and full statistics of how each Patrol scored are given out at our PC Awards Celebration.
Will the Scouts learn anything by participating in The Patrol Challenge?
---
So glad you asked!  They will learn about...
Teamwork
Persuasion
Negotiating
Researching
Camaraderie
Inquisitiveness
Self Sufficiency
Decision Making
Problem Solving
Time Management
Communication Skills
Courage to Speak to Others
A Whole Lot of Life Lessons
And the Big One – LEADERSHIP
Money Back Guarantee?? Is this really true??
The Patrol Challenge is hands down the best activity in Scouting!
There is nothing that will teach your Scouts as many skills and be as much fun. We believe that so strongly that we offer an unheard of - one of a kind - Money Back Guarantee!!
The Fine Print:  If your Pack, Troop, or Crew has never participated in the Patrol Challenge you are eligible.  After completing the Patrol Challenge, if you feel it didn't meet your expectations, we will refund your Patrol Registration cost.  Per Scout cost is not refundable.